Read time: 7 minutes
In today's issue, I'm going to show you the most important trick you need to know when trying to get an investment for your startup – especially in the early days of your venture.
To get funding from Venture Capital investors (VCs), angel investors, or other private investors, you will need it.
Not only will this increase your chance to get your first investment as a founder, but it will also prepare you for what you will have to do in order to get it.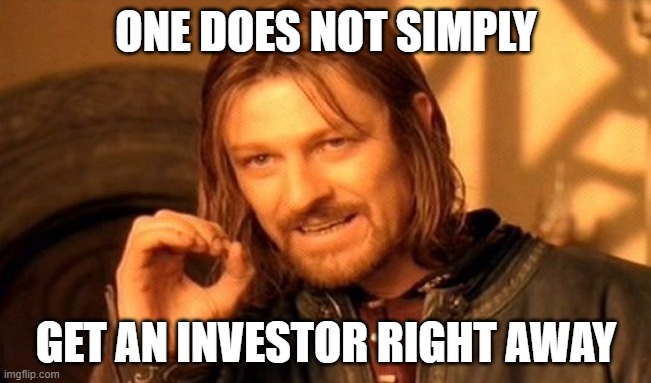 1) Stop trying to convince someone to invest in your business idea. You must convince investors to invest in you and your team
Of course, when you try to convince someone to invest in your business, you have to convince them of your business idea, right?
Yes and no.
Especially in the early phase of a startup, the envisaged business model can change quickly. Not only some product details or your pricing strategy, but you might need to throw away the whole business idea and focus on another problem of your target customers. You might even completely redefine your target customer or industry.
Investors know this and that's why early-stage investors focus primarily on the founders, their team, and their network.
At the end of your pitch, every investor must feel FOMO (fear of missing out) if they would not invest in you! Even if they feel like your business idea isn't fully developed, yet, they must have the feeling that you will solve all issues and are capable of developing and building a thriving business!
That's why it is important to show them how you tackle problems and the different sections of your business model. You should leave them with the feeling that:
you are knowledgeable in your area
you have thought about every aspect of your business plan (you should fill out a business model canvas and have a backup slide ready for every section when you pitch)
you can clearly identify which parts of your business model are based on assumptions and which parts you can already prove
At the end of your pitch, an investor will evaluate whether they trust you and your co-founders to effectively work together as a team.
A previous track record of you working together on other projects provides them with proof that you know each other well enough to work together and to achieve results.
When me and my co-founders started our first startup, we had never all worked together (at least not the three of us) on other projects. It was certainly a point which made it hard to convince investors of our effectiveness as a team, since we hadn't figured out how we should work together most effectively.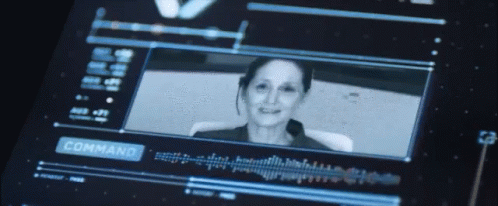 2) Learn to live with rejection. Lots of it!
If you would be a startup investor, you would get dozens if not hundreds of applications by startups everyday. Yours will be one of them and most often you will not be a "perfect match" (whatever that is) for an investor and they will reject you.
No matter how good your pitch is, no matter how great your CV, your team, your product, or business idea: You will be rejected. A lot. Like… HUNDREDS of times.
And this is no exaggeration, I'm serious. On average, a startup has to apply to over 300 investors to get a single investment!
So, don't expect to get an investment just because you got invited to pitch at a demo day or something like that. Being in an accelerator program is great, because it allows you to reach multiple investors live and also get real-time feedback!
The feedback part is the most important one. Your idea is not perfect (yet) and your business plan and pitch isn't either. But every pitch, every investor feedback provides you with valuable feedback if taken in seriously. Don't take everything for proven just because an investor says so – but if they question you, your team, or parts of your business idea, they will have a good reason for that.
Try to take every pitch as an opportunity to grow your idea and your view of your own business.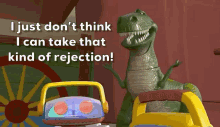 And finally, stop worrying about the rejection. If they don't invest, they might not be the right investor, based on sector or stage. But each time you get rejected by an investor, it offers you an opportunity to learn why they didn't invest and cover more of your blind spots. And eventually, they could still invest in you in the future – and they are not the only ones. 😉
3) Stay Hopeful – There Are Thousands of Venture Capital Firms Out There (and there are other investors, too)
When you start out with your company, the world of startups and investors will appear small. When you only know a handful of investors, every pitch feels like the most important thing in the world and failing a single investor feels like the end of the world.
There are thousands of venture capital investors out there. And even more of private investors, family offices, or startup programs. You must not worry about a single investor.
What you should focus on is finding investors that fit your stage, sector, and profile as a startup.
For us in the climate startup business, there are still thousands of specialised investors who you can reach out to. When I founded my first startup, finding investors was tedious and building our own VC database was a slow process. Luckily you don't have to go through this anymore.
Just go to Google and search for "Climate VC database" or "Climate Investor List" and you will find a lot of pre-made lists of others that came before you. The colleagues at 4ward.vc have a database with over 900 investors freely available.
Just download a couple of lists, combine them and start reaching out to investors today.
Summary
Finding investors for your climate startup is hard and there are no easy tricks. You just have to put the work in and get it done. But there are three things that can make this a lot easier for you:
Focus on convincing the investors of your & your team's ability to deliver on what you are promising. Trust in the team comes first. The business idea itself comes second.
Prepare yourself to get rejected. Don't get to hyped for an individual investor, but still treat every application & introduction with the conviction that this investor is a perfect match for your company and you really want to convince them with everything you have.
Don't lose hope no matter how many rejections you get. There are thousands of investors out there who you can apply for. On average, startups need to reach out to 300 investors to get one investment. Don't give up!
Good luck and if you have any other tips or tricks to share or you need help finding an investor, let us know in the comments below!
---
See you next week. 😉 (Haven't subscribed to The Climate Innovator newsletter yet? Join here!)
---
Photo by Markus Winkler on Unsplash